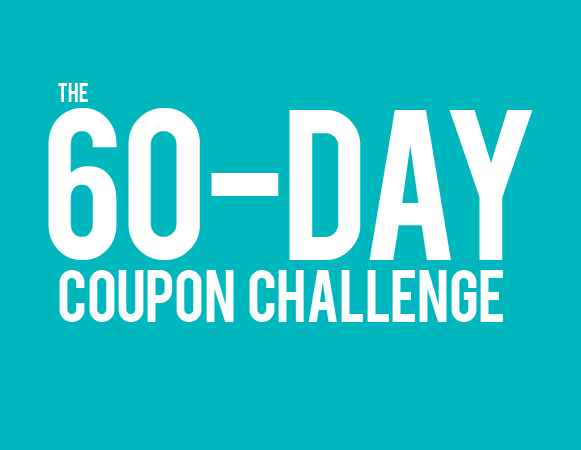 Welcome to the Official Countdown for the next 60-Day Coupon Challenge!
The 60-Day Coupon Challenge runs from April 7  through June 7 and is designed to help you become familiar with couponing. Week-by-week I'll show you what deals are available for the coupons you have. ANYONE can join at ANYTIME. If you miss a week, no worries, you will still be able to follow the deals! I look forward to couponing with you, so let's get started!

SUNDAY, APRIL 7, 2013
WEEK ONE IS HERE! So what can you expect??
There will be a post every TUESDAY helping  you navigate your coupons and sales. I'm sure you will want to start clipping and using them right away but it's truly better to wait until a good sale is listed.
You will find a national list of the coupons that are in each insert. You can print it and keep it with your coupons.
You will find information on printable coupons and samples that are available. Quantities apply so you will want to be quick!
You will find weekly store ads matched with the coupons you have. This is so that you can take advantage of the biggest savings.
In today's newspaper (4/7/2013) you will want to look for one (1) SmartSourt insert and two (2) different looking RedPlum inserts.
Visit www.AdaptMag.com every TUESDAY for the latest coupon information!
PREP FOR THE CHALLENGE:
Step 1: Sign Up
To participate in the challenge, sign up here.
Step 2: Purchase Your Newspapers
Starting Sunday, April 7th, grab at least two newspapers a week on Sundays and/or subscribe to your local Sunday newspaper for free delivery and better rates for the duration of the challenge. Example: My local paper costs $1.25 per copy at the store or gas station. I subscribed to my local paper and now get six copies a week at 50 cents each instead. Now, that's a deal! Rates vary by area so ask your local paper how low they are willing to go. The more you buy, the more super discounted items you can purchase in a shopping trip. REMEMBER: Purchase your papers in EVEN quantities!
Step 3: Prep your coupons
How you prepare for this challenge will determine how much money you will save. Better preparation equals less time couponing and more time saving! Review Adapt Magazine January/February issue for information on how couponing works and how to get organized!
Step 4: Pay Attention To The Official Countdown 
The countdown calendar will have crucial information on daily things you can do to prepare, so join me every day until the challenge starts to get ready. See button below.
Step 5: Grab a Friend (or Two)!
Seriously! I learned to coupon with a group of wonderful people from my church and it helped. Sometimes I just did not understand what was going on and someone helped me. When others got confused, I helped them. So go ahead, email, tweet, or share this page with a friend so they can learn too!
Step 6: Connect
If you have questions before or during the challenge feel free to reach out to me a couple different ways:
Text or Voicemail:  (424)226-8766 (This number does reach me directly. Standard text message rates will apply.)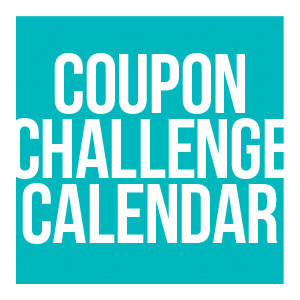 Prepare for couponing while you wait for the challenge to start. Click the Coupon Challenge Calendar button for daily updates!