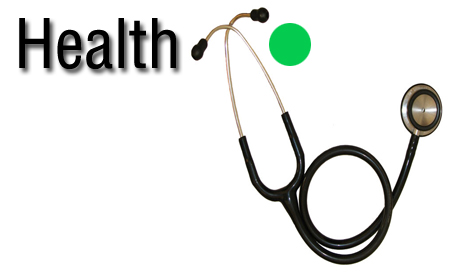 Paula Kerr, Contributing Writer
Who would ever think that a relaxing bath in Epsom salt could help soothe sore, aching muscles? Or, remove a splinter? Or, exfoliate the skin? Learning about all the neat things one can do with Epsom salt has revolutionized the way I use home remedies!
What Are Epsom Salts?
Epsom salts are made up of a naturally occurring mineral found in water. More properly known as magnesium sulfate, Epsom salts derives its popular name from the town of Epsom, England, where the compound was first distilled from water.1
Epsom salts are easily obtained at any drug store or supermarket. Inexpensive and versatile, the salts can be used for a number of different applications around the home. Many of the applications have to do with expediting healing, as well as improving the quality of the skin and helping with basic grooming.
Benefits of Using Epsom Salts
Perhaps the most popular application is the Epsom salts bath. As an ideal means of relieving stress at the end of a hard day, two cups of Epsom salts in a tub of hot water can help to soothe jangled nerves and restore a sense of well being. This one application makes Epsom salts a staple in many bathrooms around the world.
Oh, Epsom salt—who knew that such an uninspiring ingredient could inspire such devotion? Epsom salts have amazing health benefits. As stated earlier, there are numerous ways to use Epsom salts, including a relaxing bath, a face scrub and a hair volumizer. It's also a miracle cure-all, helping to reduce swelling of sprains and bruises. One ingredient really does fit all!
Soaking in a tub full of hot water with a few cups of Epsom salts is good for relaxing muscles and drawing toxins from the body. Why? Because Epsom salts—made of the mineral magnesium sulfate—are also a sedative for the nervous system.
When magnesium sulfate is absorbed through the skin, such as in a bath, it draws toxins from the body, sedates the nervous system, reduces swelling, relaxes muscles, is a natural emollient, exfoliator and much more.
I once read somewhere that Epsom salt can be used as a detoxifier and a laxative, for relief of sporadic constipation 2, or as a colon cleanse. You can find answers to frequently asked questions concerning this claim here on the various uses of Epsom salt.3
Risks Associated with Using Epsom Salts
The benefits of judicious use of Epsom salts far outweigh the risks; however, Epsom salt carries several risks. Ingesting too much Epsom salts can put you at at risk for an adverse reaction with other medications you may be taking such as: Tetracycline antibiotics. As with any drug or remedy, before taking magnesium sulfate, tell your doctor if you have any other medical conditions, allergies, or if you take other medicines or other herbal/health supplements. Magnesium sulfate may not be recommended in some situations.
Sources:
1 http://www.wisegeek.com/what-are-epsom-salts.htm
2 http://www.care2.com/greenliving/use-epsom-salts-13-wonderful-ways.html
3 http://www.epsomsaltcouncil.org/about_epsom_salt.cfm
http://www.proactivehealthnet.com/healthBB/showthread.php?t=769
http://www.livestrong.com/article/179362-epsom-salt-dangers/
http://www.drugs.com/mtm/epsom-salt.html
Adapt Magazine is not certified to give medical advice or prescribe remedies. Consult a doctor or medical professional before testing.