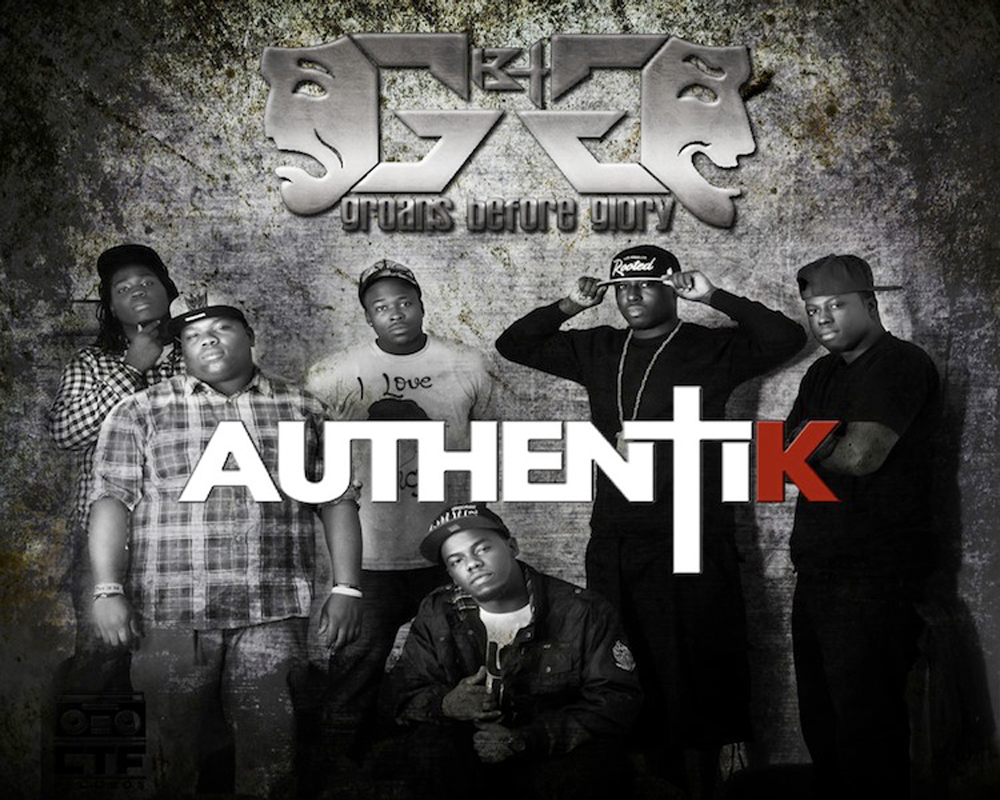 By: Adapt Magazine
How is it possible for an album to make you want to dance but hit your knees and repent at the same time? I have no clue but somehow Authentik figured it out.
Groans Before Glory (GB4G) is that perfect balance of good beats and lyrics that convict and edify all at once.
Authentik consists of six dudes (Serge, Big Mike, Prospekt, M.I.C, E-Van, and Sciple) whose lives have been radically changed by the death and resurrection of Jesus Christ.
This album is not just Authentik's story; it's also our story. A story of a people constantly in need of God's grace and mercy; a story of a people who need to learn how to suffer well. To Groan Before receiving the Glory God intends for us to have.
The entire album is based on Romans 8:23 which says, "Not only so, but we ourselves, who have the firstfruits of the Spirit, groan inwardly as we wait eagerly for our adoption to sonship, the redemption of our bodies."
GB4G is Authentik's first album release and features 15 tracks mostly produced by Mashell Leroy and Isaac Opus. The album also features the sounds of Sho Baraka, Benjah, Json, Jordan Brown, Oscar Urbina, Jasmine Le'Shea and, Paul Morris. Whether it's hip-hop, reggae, R&B, pop or techno, there's a little something, something for everyone.
This is definitely an album worth buying and putting on repeat. It is available on iTunes and Amazon MP3.
Favorite Tracks:
Hope
Groans Before Glory ft. Jordan Brown
Persevere ft. Benjah
In Da Club ft. Sho Baraka
Authentik
You(th) Vs. Hunger
Future Glory ft. Jasmine Le'Shea
Rating: 4.5/5
Want more Authentik? Check out their official music video for "I'm Alive" and then connect with them on YouTube @authentik210 or Twitter @Authentik.