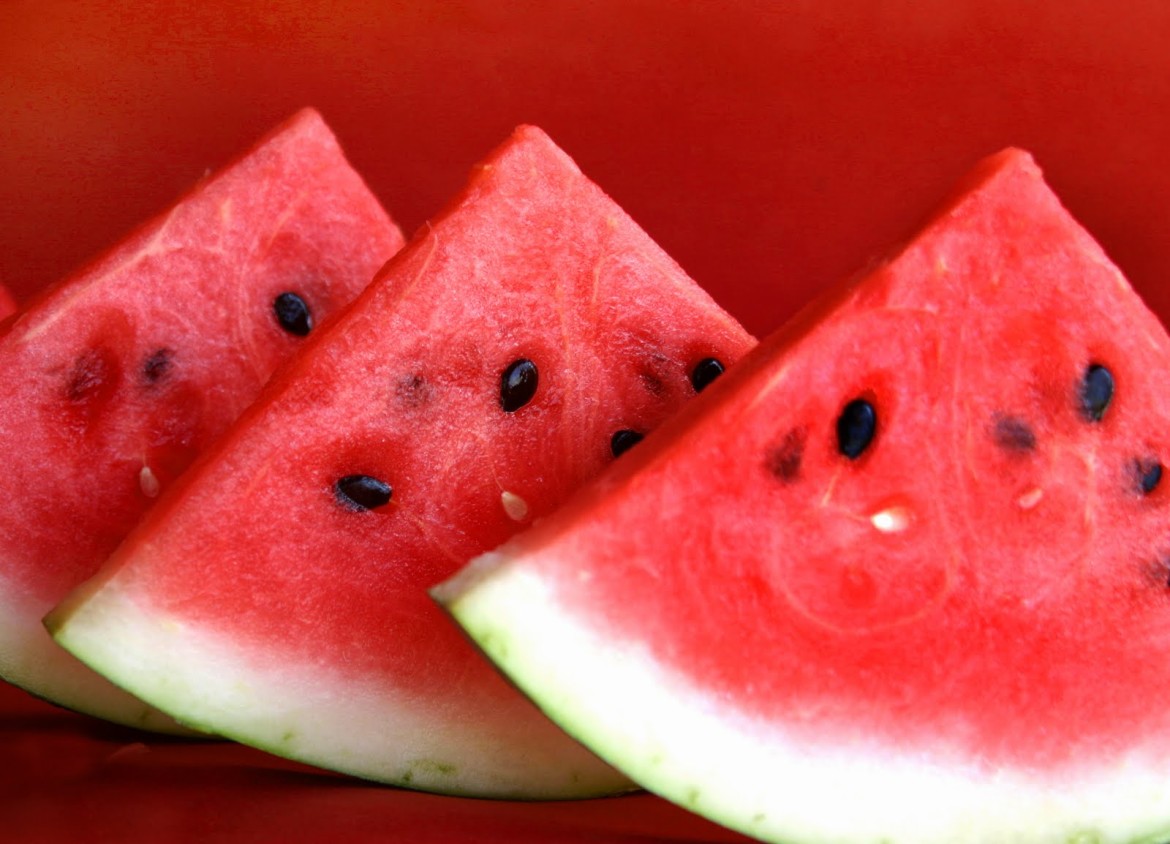 By: Allysen Kerr, Editor
It's September and classes are in full swing. Between homework and "extracurricular activities" it can be easy for students to neglect one important thing: health. Believe it or not, staying healthy does not have to be expensive or gross. There are several fruits and vegetables that contain immune-boosting abilities. These can help to strengthen the defense against a cold or flu and are readily available at the local grocery store.
Watermelon
It's not just for the Fourth of July! According to WebMD, the red flesh of the watermelon carries a powerful antioxidant to help fight infection and strengthen the immune system. In season and out of season, watermelon can be found just about year-round. The produce section usually has the fruit in different sizes. Don't have the room to cut it up? Consider purchasing pre-cut watermelon. It may cost a few more cents but buying it this way saves time.
Cabbage
This inexpensive vegetable contains the antioxidant, glutamine (define). It is in season in the winter and comes in several varieties (red, white, and Chinese). Try it in dishes with beef, soups or stews.
Almonds
De-stress with this supplement-infused nuts. A one-fourth cup of almonds contains about 50 percent of the recommended amount of Vitamin E, says WebMD.com. It also has other awesome immune-boosters like riboflavin, niacin, and B vitamins to help with stress.
Grapefruit
Packed with vitamin C and other flavonoids (natural chemical compounds that help to boost the immune system), grapefruits are a great way to put sickness at bay. Adding a little brown sugar to them can help lessen the sourness. If adding sugar still doesn't help, try oranges or tangerines.
Low-Fat Yogurt
Low-fat yogurt isn't just good for diets. Some contain live and active cultures and vitamin D to help fight illness.
Garlic
This may seem unconventional but adding boiled garlic to tea can be a great way to fight respiratory issues like coughs. It acts as a natural expectorant which helps to rid the lungs of mucus and phlegm. Tip: Boil a clove of garlic in water for about 10 minutes. After it's done, add your favorite tea and either sugar or honey. Adding lemon can also help reduce the taste…make sure to brush your teeth well! Don't like the tea idea? WebMD says that simply adding garlic to your meal releases antioxidants that target some ulcer-forming bacteria.
Spinach
Pop Eye don't lie! Spinach can really help make you strong. These leafy greens contain folate, which aids the body in producing new cells and repairs DNA. It also contains fiber or vitamin C. To receive the best benefit, WebMD suggests that spinach be consumed raw, like in a salad, or sautéed.
Tea
Caffeinated or decaffeinated, green or black teas carry antioxidants that fight free radicals.
Sweet Potato
Looking for vitamin A and beta-carotene? Sweet potatoes have both. Vitamin A is known to aid in slowing the aging process while beta-carotene reduces free radicals.
Broccoli
Not the best tasting foods in the world but broccoli is up there with the immune-boosting super foods. This vegetable contains vitamins A, C and glutathione. Dish: Add garlic, salt, black pepper and a little bit of EVOO (extra virgin olive oil) to enhance the taste.