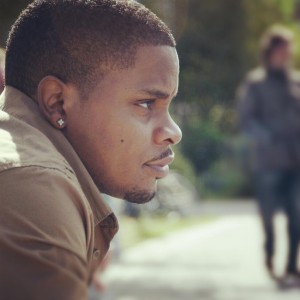 Who is K. Sparks? Where did the name come from?
I am a recording artist from Queens, NY. I received my name from a few things. For starters my government name is Kyle so that's where the 'K' comes from. The Sparks part came from me always free styling in cyphers. People in my neighborhood use to ask me to spark up rhyming cyphers and the name "Sparks" stuck as a result of that.
You started performing at the age of 15. What was that like?
Very intense in a positive way. It was an introduction to performing for me, and also helped groom me as an artist. I performed any and everywhere from lounges and clubs, to music festivals and concerts. I learned a lot during those days because they helped build character. Plenty nights I played shows for a crowd of only 10 people, and five out of the 10 people I already knew; real humble experience. But it built character, and with time the shows got better and bigger. At that time in my life I went from performing at small shows to performing at shows with major recording artist such as Q-Tip, Kanye West, Joe Budden, Talib Kweli, and [more]. Those experiences proved that persistence wears down resistance.
As you gained recognition, you also gained fame, money, cars…everything you could imagine but you still found yourself missing something. What happened?
When it all hit me was at a strange time. It was right after I purchased a new home, bought a new car, had a destination wedding in Aruba, released over 15 albums; things were going well. But one day I was seated in my recording studio at my new house and felt like everything meant nothing.
I felt like there was a void, like everything I was doing was a waste of time. Now that was crazy because I was at the top of my game in the music industry. I had released a [bunch of] albums, writing songs for other artist, my buzz was excellent; and my songs were getting played on Hot97 but still felt like everything was a waste. That's when I started to rekindle the relationship I had with God and asked Him what was going on.
I was raised in the church because my mother is an evangelist, so from a young age I always knew of God, I just eventually lost interest in religion and decided to go my own path. However, God has a way of bringing things full circle, and that is exactly what he did with me. The message that I received was clear: only what you do for Christ is going to last. So even though I was successful in my own regard, I still wasn't successful according to God's standards and that's where I was falling short, and that is why I felt empty.
Everything I was doing was for self-edification. God showed me that people need real leaders in this day and age that will dare to be different and take a stand for something positive.
[Many] of the artists nowadays glorify themselves and place themselves on pedestals and want people to treat them as gods, but they all got it twisted. There's only one God, and that is who I'm here to represent.
God showed me [that] what's happening is bigger than me and it's not about me or my talents. I'm just a vessel that He's using to convey a message of hope to the people that need it.
What's the message behind your music today?
Persistence wears down resistance. I want people to be encouraged that there is hope regardless of their situation. I try not to be overly preachy because I want people to embrace the message. I've found peace through Christ, however even if others don't follow the same religion as me they can still appreciate and connect with the message of hope.
Who are you trying to reach with this message?
Everyone willing to listen. The scripture says that he came so that we can have life, and have it more abundantly. So with that said, everyone is entitled to this message. Regardless of race, gender, or religion; no one is denied access.
What projects are you working on right now?
I just finished my album "Read Between The Lines." It was presented by DJ Booth and is available now for free download. For 2013 I'll be working on two albums, an album with my bother Kurser from Paris, and another with my brother Payozo from Sweden.
What are you hoping this new project will accomplish?
To reach people that would normally not listen to the message. Most people think that music with a message is corny or overly preachy, but my music does the opposite. It's quality music with content that anyone can vibe to.
Adapt Magazine is all about helping our readers "Adapt to Life. Adapt to God." What has been the hardest thing you have had to "adapt" to as an artist, husband and father, disciple, etc?
Everything (laughs) within the last year my life has been a roller coaster. I had to adjust and adapt to a lot. From a music perspective I had to adapt to the CHH (Christian Hip Hop) Industry, which is very different from the secular music industry. I've found that a lot of fans are very judgmental and quick to lash out at artist. I had one guy go as far as to tweet he didn't believe I'm a Christian because I support Obama, so he deleted me from his iPod; pure antics. People just judge without even having a proper understanding of what they are talking about. So I had to adjust in that regard. Aside from that being a husband and father is both an adjustment as well because I also wear those hats in addition to being a recording artist. However I enjoy every moment.
Free Download: "Read Between the Lines"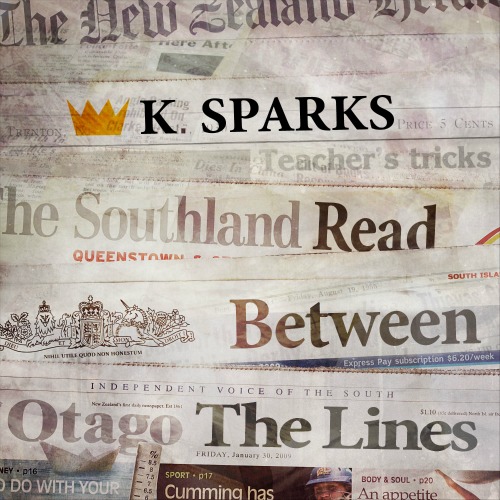 This interview was originally published in the January/February issue of our digital magazine.