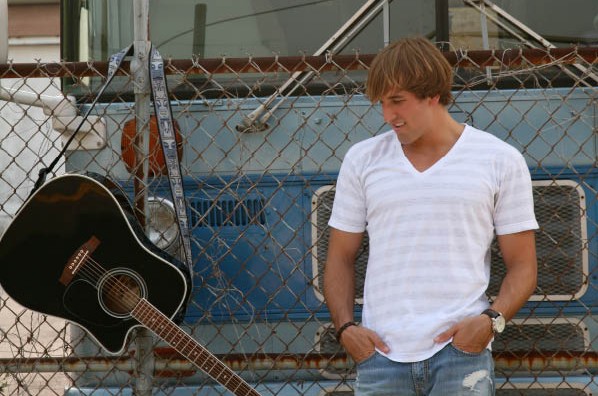 Allysen Kerr, Editor
I've had the privilege of getting to know Austin Adamec for the last three years while students at the University of Florida. One of the first things I noticed was that this 'beach boy' from Jacksonville, FL, knew a lot more about Black Gospel music than I and he's a ridiculously talented musician. Austin is properly best known  for his ability to lead people into worship. While his college career has ended, his passions for music and the Lord have only evolved. Recently, Austin received the chance of a life time to put his music skills to the test. Armed with promise from God and a bunch of new songs, he heads to Nashville, TN, the music capital of the nation.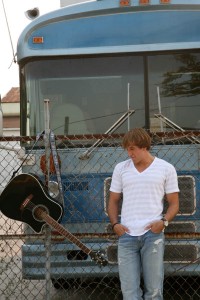 Ladies and gentlemen: Austin Adamec…
1. Who is Austin Adamec?
Well, I'm a 23-year-old, recent Florida Gator grad, and Christian recording artist based out of the sometimes-beautiful Jacksonville Beaches in Florida.
2. How old were you when you started making music?
A few days ago, my dad emailed me a picture of me jammin' out on a yellow drum set and singing my heart out at 2 years old. I don't know exactly how things progressed after those diaper years, but I eventually started playing guitars, keyboards and writing songs by my early teens.
3. You are living many people's dream right now. How did this opportunity come up?
My parents always used to say to me, "Austin, just finish school and you can pursue a music career with your talents after you graduate…" and I remember being frustrated and anxious for nothing. I knew that God had placed music in my head for a reason, but I couldn't seem to trust His oh so perfect timing for my life. Just a few months ago, I got a call from a very close friend that a well-known Christian producer was interested in meeting with me. After praying about it and sensing the peace of God, I booked my trip to Nashville, and the rest is history.
4. What's the message behind these new songs and which one is your favorite?
The overarching theme of my new 5-song EP and for all my songs is that God hears our prayers no matter what we're going through – good or bad. We just need to realize that we desperate for Him. One of my new songs called, 'Here With You' emphasizes this point, "…in a world so full of noise, there is nowhere else I'd rather be than right here with you." I can't wait for you to hear it!
5. If you had to pick one food to eat for the rest of your life, what would it be and why?
Simple answer – Sushi. I can eat sushi all day, all night, all year and it never gets old. It's healthy, it's delicious, and it doesn't make you feel like you have a "food baby" when you eat too much.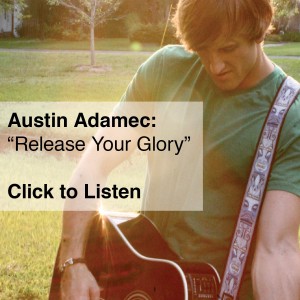 Follow Austin on Facebook while he's in Nashville, TN, this week: http://www.facebook.com/AustinAdamecMusic.