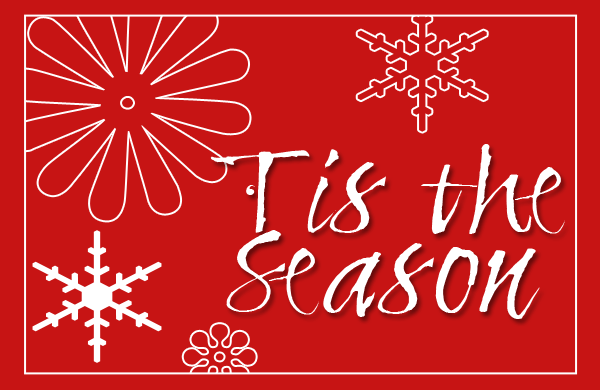 Allysen Kerr, Editor
[dropcap_2] T [/dropcap_2] his year has presented a lot of firsts. First real job, first time leaving first real job, first time dog owner, first time losing someone really close to me, first time trying Baklava…it was good…
But it wouldn't be appropriate to end 2011 without another first: my first Christmas out of my parents' home.
Before graduating from college, I was able to go home at least one to three weeks for Christmas. During this time I would put on my decorator hat and turn the house into a scene from a HGTV Christmas Special, finish buying presents, wrap said presents and watch a lot of movie marathons with my brother.
This year, there's no time for that. Between a full time job and other responsibilities, my schedule isn't as flexible any more. Hence, I won't be able to go home until December 23. I know, crazy, right? Luckily I will be home the weekend before but that means I'll have a total of 24 hours, if that, to turn on the Martha Stewart, dress up the tree—I mean single poinsettia plant (yep, we're downsizing…economy), do Christmas shopping and somehow work in the movie marathon. But all is not lost. I have a plan:
Decorate the house December 16
Wrap presents between now and December 22 (I'll be like Santa Claus when I come home)
Instead of the movie marathon, we'll go see the new 'Sherlock Holmes' movie (squeals with joy) and then I'll just drive my family crazy with HGTV marathons 🙂
Fun with the family on Saturday
Church on Sunday
Back to work on Monday
See it can be done. Maybe this year has been full of 'firsts' for you. First time relationship, first big break up, first time you won't be home for Christmas, or the first time you're spending the holidays with in-laws instead of your family. Whatever the case, you can find ways to connect with your loved ones this season:
Write a Letter. Old-fashioned but very sentimental.
Send a YouTube video message. You can arrange the privacy settings so only the people you send the link to can see view you making a complete fool of yourself.
Skype! If your loved ones are tech-savvy, you can Skype them, Google Vid, Oovoo your way home.
Message in a box. This is great because 1) sending a bottle might be slightly dangerous and 2) this is pretty unique. Don't like to write? Record your message and send it on a CD, video camera or even Flash Drive. After you're done with your message, place it in a nice box, wrap it and send it to your loved one(s).
There might be a million things getting in the way of seeing those special people in your life. Regardless of which method you choose, get home however you can. Merry Christmas.
Have your own ideas? Share them, we'd love to hear them!