By: Herb Jones, Special to Adapt Magazine
What is love?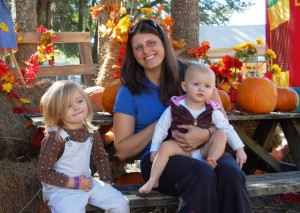 Lately, love has not been pretty, but it has been truly powerful.
My mother, a powerful example of love through thick and thin, has terminal brain cancer. She is slowly succumbing to this thing and every day she grows a little weaker. As her only child living here in Gainesville with her, I am her primary care taker.
Here is where the love comes in – all of the time that I spend taking care of my mother has put a tremendous burden on my amazing wife. She works full time, is pregnant with TWINS, and has this situation has essentially put her in the position of being a single parent much of the time to our two daughters (3 yrs and 1 yrs old).
It is taking a toll on her too – I see it in her eyes.
Her love for me is so strong and her support for me during this time of crisis is incredible – she rarely ever complains about the extra work or the constant fatigue of pregnancy.
I can feel her prayers for both my mother and my personal prayers through all of this have been that of thanksgiving and the obvious blessings – I could not go through all of this alone.
My wife, my amazing wife, is love personified. She is love in the trenches of life – not pretty, not romantic, but love like no other.
Thank you lover and Happy Valentine Day!