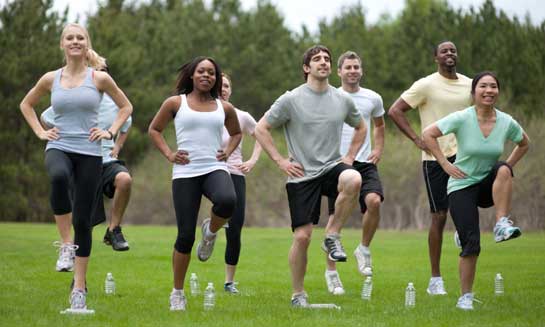 Nicole Walker, Editorial Intern
Summer is here and while many students have finished spring classes, others are working summer jobs or taking summer classes.
As a Tampa-native and an alumna of the University of South Florida, every time the summer hit, I found myself alone because a lot of my friends lived out of town and would venture home for the summer.
When venturing home to be around family and friends, there seems to be one thing that always comes up: your weight! No one is ever skinny enough or weighty enough, which can cause self-esteem problems.
But remember: in God's eyes, we are beautiful just the way we are because we were created in HIS image. That is sometimes a hard thing to believe, but it is true. That's why we need to always stay in the word and not let others (even family) bring us down.
A good way to stay healthy and to not obsess with working out all summer is to have strong community around you to help support you and walk along side you.
Total Transformation, is a new group created to hold people accountable for not only going to the gym and working out, but also make sure that we don't get too obsessed with the idea of "being skinny."
Throughout the summer, we meet up to not only encourage while we workout, but to also feed each other with scriptures that help us transform not just our outer appearance but spiritual appearance as well.
Remember that workouts don't always have to involve going to the gym. Grab some friends and take a jog or run down a trail. Try some exercises at home.
Being able to live a healthier lifestyle, coming up with different ways of working and eating healthier can be exciting as long as we remember that "HE created our inmost being; HE knit us together in our mother's womb.  We praise HIM because we are fearfully and wonderfully made; HIS works are wonderful WE know that full well (Psalm 139:13-14).