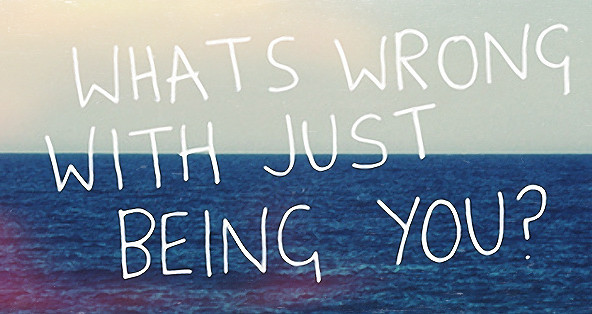 Margaret Olatunbosun, Editorial Intern
Being connected to the Internet has been such a blessing and a curse. Images of women so beautifully manicured, pruned, and delicately cared for have tormented my uneven eyebrows for as long as I can remember so much so that my hand trembles each time I pick up an eyeliner.
This feeling makes me want to feed the homeless with my last $10, a bill that was supposed to get me a brow wax at the Vietnamese lady's shop. I was afraid of my imperfection, afraid my efforts would mess further mess them up.
Interestingly enough, I was fine with my brows. I never cared so much about my looks…they were affirmed by my family— the church folks. I was the adorable young lady, the epitome of what a beautiful and modest Christian should look like. My uneven brows extenuated my beauty; It flowed from the inside like the waters of Galilee.
For years I wondered if my reluctance to embrace the raging desire for perfect brows was due to the fact that I was enjoying the praise from these people. Or that I wanted this praise to continue because my self-worth was so wrapped up in who they thought I was–and who I thought I should be–that I was actually becoming a stooge to their cowardly labeling.
I'm a little older now and I think that my experiences have lent a hand to my freedom from religious and societal expectation. While I secretly love strong, unwanted persuasions to take frequent trips to the salon to dress my tresses and get mani-pedi's, I have discovered that the sincere satisfaction that comes from being different is unattainable until I'm able to marry both the need to be worthy of acknowledgement with the reality of who I really am.
The real issue is the source of my affirmation.
Being different, to me, isn't about feminism. Neither is it about brandishing the Holy Bible and breathing flames of sulfur when others fall short of our expectations. My choice to be different is not for anyone to look at me and "awww" at how beautifully I have turned out after witnessing my troubled teenage years. When you look at me and compliment my way of speaking and dressing, it's not because I am watchful of you.
But when the fear of being ostracized forces me to conform to the world, Romans 12:2 gives me incredible strength: "Do not be conformed to this world, but be transformed by the renewal of your mind, that by testing you may discern what is the will of God, what is good and acceptable and perfect."
The journey has been slow but I have discovered where my difference lies: the power to do right by God even if it means surrendering my will. This means there will be times when I have to grit my teeth in order to keep my composure while dealing with certain people, and each time this happens, I can only ask God:
"Did I do okay? Was that what you would've wanted? Are you happy with me?"
The result is a slow but significant shrinkage in my circle of friends, but guess what?
Each time I lose a friend I gain one more: a missing part of my soul. It's always been a part of me but it was shrouded in layers of unjust labels. The more friendships I lose, the more those layers falling off, the more I discover strengths I never knew existed in me.
Am I perfect? I strive for that everyday but I know that I'll always be a work in progress for the Lord.
But I'm different because I have reached out to a source of affirmation so common but barely sought, so familiar yet full of mystery. I have found confidence in the one who is incomparable to anyone: Jesus Christ.
Photo: iwantcovers.com