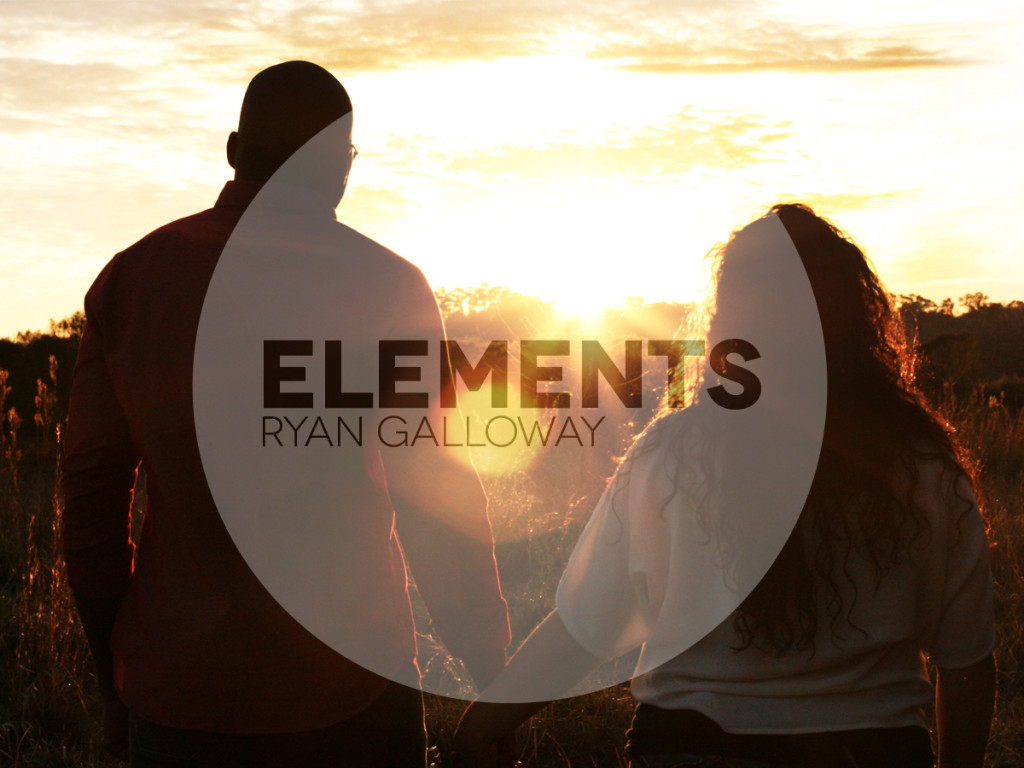 Allysen Kerr, Editor
What's your government name/stage name/age/city of origin/current residence/favorite Sesame Street character?
Ryan Galloway/RR Cool G (joke)/ St. Louis, MO/ Gainesville, FL/ I never really got into Sesame Street as a kid…but Batman is my favorite comic book character as of right now.
You've released an EP!!!!! How excited are you?
I'm pretty stinkin' excited about it.  I've been singing for as long as I can remember and writing original music for about seven years, so this is a dream come true in many senses. I've had so many friends over the years that were so supportive of any music that I've made and it put fuel in the fire for what's taking place now.  The timing of the EP just feels right.  I'm pretty pumped!
What's the vision/theme behind the EP?
The EP is a 5-song project themed around the love that has developed between my future bride and me.  There are three songs that focus on our relationship: two expressing the affectionate side of our relationship, one expressing the dynamics of our friendship over the years, and two about my journey as a follower of Jesus. I suppose you could say that it's romantically themed.  Everyone likes romance! Ha ha! 
Where did the name come from?
The name Elements comes from the title track, one of the romantic songs on the project. I wrote it while I was reflecting on the range of emotion you could feel when you've chosen to love someone and have "fallen in love" with him or her. 
I'm relatively emotional, so I feel things very strongly and the process of writing the song evoked the raw power of nature.  I feel that way sometimes when I'm with my bride-to-be…almost like our love is as unstoppable as the elements themselves. 
It's poetic, euphoric, and slightly irrational, but I think there's something beautiful about the irrationality of love and commitment. Any honest married couple will tell you that it's often not like that, but there are times when loving another human is easy and wonderful.
People have been waiting to hear you release songs for a while, what can they expect to hear on Elements?
People can expect to hear some new ideas. Historically, I've never really written romantic songs. I try to write candidly about my life, so it was hard to write about romance during that long stretch when I wasn't even thinking about romantic relationships.
A lot has changed in the last two years and the music that I've been writing reflects that. I still love Jesus, though, so there will be familiar threads running through the entire EP (if anyone has followed any of my prior music).
Two of the more popular songs I've written from the last few years are on the EP ("You Carried Me" and "Maranatha").
In terms of sound, it's a mixed bag.
I never really know how to describe my sound, but it tends to be somewhere in the funky and soulful range.  I always aim for a sort of acoustic crunkness. Haha! 
My voice is more R&B than anything else, but I enjoy a bunch of different styles of music and I think that bleeds into the stuff that I compose. I'm terrible at this, but there are song previews on YouTube that people can check out.
Will there be any other artists or special guests on the album?
Maybe on the next release, but the timing of this album limited our ability to collaborate with any other artists.  In terms of production, Cristobal Rivero (my future brother-in-law) produced four of the tracks and Nick Torres (a brother from another mother) produced the final track with some generous help from Scott Aitken.
Everyone will have to stay tuned for future collaborations.
Most importantly: When will the EP be released and where can people get it?
The EP is out and ready to be snatched up! It is available via https://fundly.com/elementsep.
What happens when people purchase the album?
The album is being sold as part of a fundraiser for my upcoming wedding, so purchasing the album helps me get married! Haha! Weddings are expensive and we're trying to steer away from a lavish celebration, but would still like to have one.
Buy an album and get some sweet music, in addition to a never-ending "awww" that will play in your sub-conscious anytime that you think about the cause.
What are your hopes and dreams for the American people and the world at large once they hear your melodic tunes?
Haha! What a question!
Actually, as I think about it, I do hope for a two-fold revolution in those that hear the EP.
The first is spiritual in nature, hoping that my own relationship with Jesus will spark a spiritual awakening in those who listen to it. One of the songs on the album is actually titled "Awakening", and it chronicles a time when I allowed myself to slip into hibernation as a follower of Jesus.  It was silly, but it's easy to become to dull and lifeless, forgetting the life that God has destined for us, and the death that He saved us from.
I'm the most alive when I'm the most connected to God.
The second is a romantic revolution.  American marriages end in divorce at an astonishing rate and I think it has something to do with our romantic culture. 
Our expectations of others meeting our needs are too high, while our expectations of meeting the needs of others are too low.  We've forgotten that love is a choice and a commitment, and not solely an emotion.
I am not married yet so I realize that I have very little room to speculate in this arena, but I've seen a huge correlation with failing romances and failing relationships in general. I wrote a song (and a prayer, in some ways) in which I reflect on my myriad issues and commit to becoming a better man for the sake of my future wife.
A queen deserves a bon-a-fide king, and I feel that I've unfortunately spent most of my life acting like a relational pauper.  I've got a lot of growing to do, and I'm committing to that at the outset of our marriage.
Perhaps it's naive and infantile, but I've heard from many people who are a lot wiser and more experienced that therein lays the key.  I'm praying for fortitude to continue choosing humility and growth for the sake of my bride, and I'm hoping that others will, too.
Ryan and Cristina have less than 24 hours left in their Fundly Campaign. Let's help them meet their $5,000 goal! Visit https://fundly.com/elementsep to donate today!