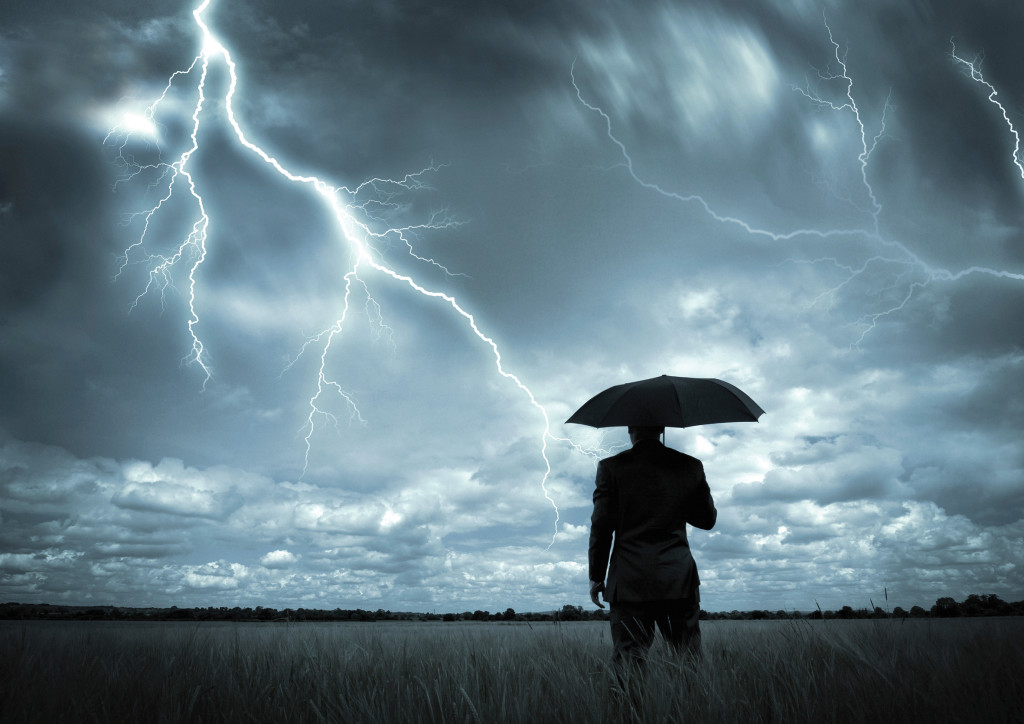 Margaret Olatunbosun, Editorial & Social Media Intern
A certain man had so much wealth that he was regarded as the greatest of all the people in the East. One day, a series of calamities befell him and he lost everything he had: his property, children, even his health. His wife deserted him and his friends taunted him, telling him his sins have brought the curse of God. However, it is recorded in the scriptures that in all this, this man did not sin towards God. Neither did he charge Him with wrong. This man was Job. (Job 1:1-22)
In sorrowful times we have the tendency to mourn. We are afflicted so it makes sense to experience moments of despair. But how many of us are still willing to be ardent followers of Christ in the face of the storm?
When my friend, Daniel, received news that his father had passed away, we were in church practicing worship songs for Sunday service. As soon as he heard that papa had died he let out a loud cry, threw himself on the ground and worshiped God till he was out of breath. To me, that was a strange reaction, but it was the beginning of God's revelation of how radical He wants our faith to be.
Trouble from multiple directions
Satan can attack every element of prosperity in your life from every direction that you feel yourself sinking. He is the master and prince of this world, and with his angels with him, he is set to torment every believer until one person says God doesn't exist.
The test of our faith comes not when our bellies are full but when we are choked by our difficulties that we are even denied the mercy of death. But in this state we cry out to God, sometimes threaten to flee from His presence until He provides answers to the world's tragedies. Surely, He is an all-seeing and all-knowing God so He would know why bad things happen. Right?
Having Radical faith is scary. It takes you to a place where you've never been before, a very difficult place to be. Until every layer of your personality is stripped off, your soul bare, and your dependence on God verified through trials and temptations, you can't fully have an intimate experience God. Until you are able to see God in your suffering your faith muscles are weak.
Yet what is it about you that makes God trust you with pain and suffering?
Do you know that God brags about you?
He is boastful about you, your character, and your faith! He knows that you're not just following Him for bread and water and that your daily devotions to him are sincere.
It's hard. He knows. He has been there before.
Hold fast to Hebrews 4:15-16 as a constant reminder of the type of Man/God you gave your life to. You do not have a compassionate God who knows your weaknesses but can't sympathize with you. He yearns for you to break free from cycle of grief and come to the throne of grace where His love and mercy is pouring out unrestrained.
Cry. Mourn. Get emotional with God
Grieve. Contrary to the notion that Christians have it all together, God appreciates your honesty and prefers your brokenness. Great men and women of God in the bible went through persecution but found ways to express their grief to God through worship. Despite the feelings of despair and loss, turn to the only one who can make things better.
We are sojourners in this world
So I asked Daniel, my friend why He didn't cry after hearing papa had died and here's what he had to say:
"Either papa recovers from his illness or it takes his life. But one thing I asked the Lord for was this: Lord, please let my father make heaven. Let me know that He is saved, and that after 78yrs on earth that you will welcome him to sit by your right side. This world is not his home, it is not ours. We are all sojourners, strangers on earth, and our final resting place is with God in heaven."
Although I'm sure Daniel misses the regular fellowship and companionship with his father, nothing can replace the joy in knowing that his beloved is resting in the bosom of Christ.
Of all the experiences that we could have, nothing is more important than the experience Christ wants us to have with him daily. Even in the mundane and tragic aspects of our lives, He yearns to be the only experience that bedazzles us.
Can you still find your faith in violent storms?