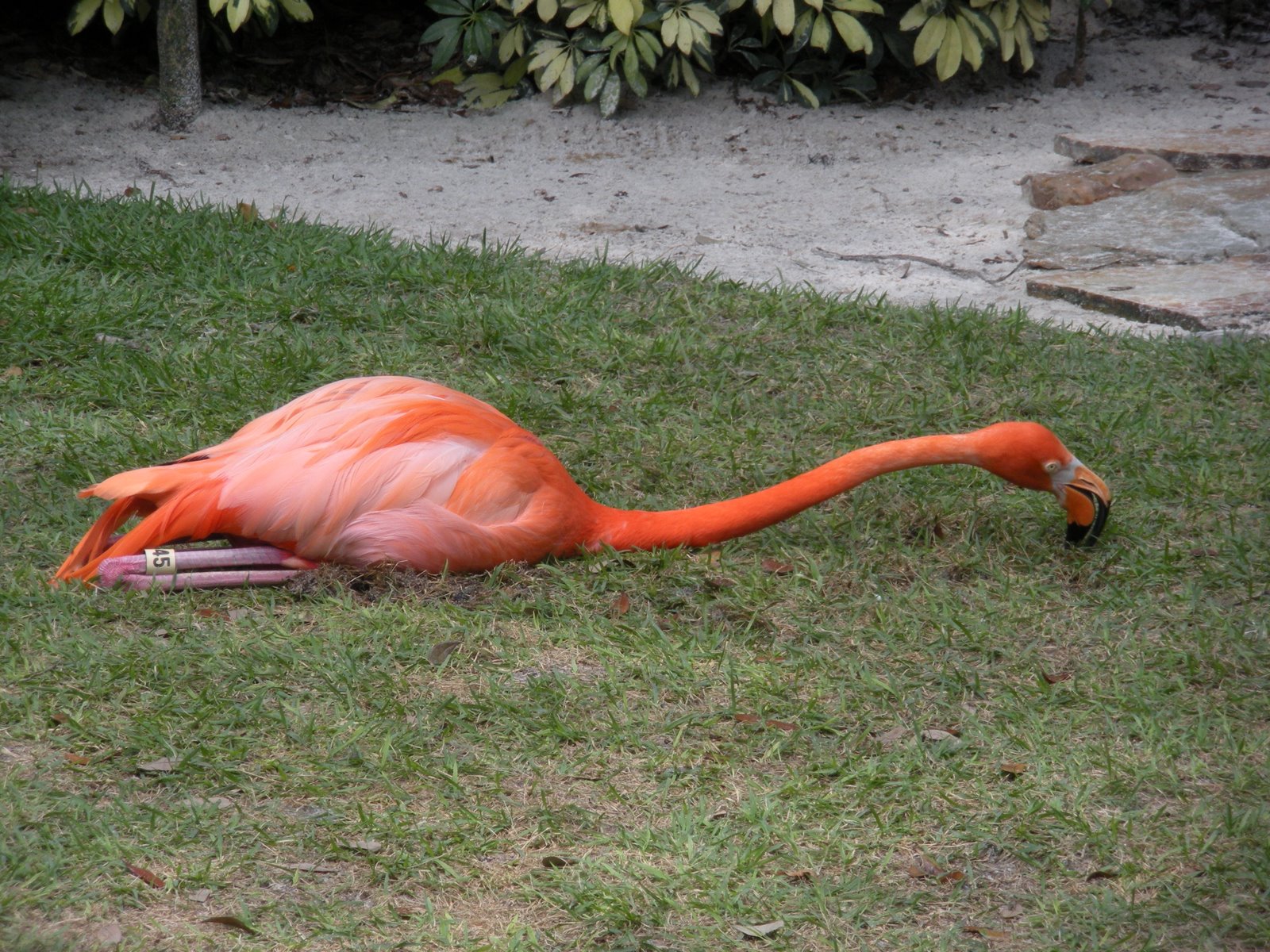 I went on vacation last week with my family. It was great. For four days we were enchanted by the white sands of Clearwater Beach and the smell of the ocean coming from the Gulf of Mexico. During the day, we spent hours getting lost (literally) in the variety of eateries and activities that Tampa Bay has to offer.
We went to Busch Gardens, the Florida Aquarium, Cold Stone (yes, I know!), shopping, back to Busch Gardens…it was amazing. So relaxing. After eating a satisfying dinner, we ended our evenings with a walk on the beach as the sun set in the distance. This was paradise…at least until it was time to go sleep.
My grandmother, whom we affectionately call Nana, came with us on this trip and we were all glad to have her. My younger brother and I opted to share a room with her to help save on the cost of the rooms. But what I forgot was how much she snores when she's in a deep sleep.
I was reminded ever so quickly the first night at the hotel. The room, extremely flawless in design and decor, had two full-sized beds, so naturally I decided to sleep with my grandmother so my 16-year-old brother could have his own bed.
Believing the snoring was inevitable, I tried to be prepared by stuffing some cotton in my ears. Somehow, I made it through the first night, but Tuesday night was whole other story.
Around 5:20 a.m., I was startled out of my sleep by the bellows and rolls coming from my sweet Nana.
Cotton balls still in my ears I began to pray. Oh no, Jesus. I chose to stay in here, my brother ran to my parents' room. Shouldn't I get some slack? Can't you just mute my already sensitive hearing so I don't have to wake her up?

NO answer. They say patients is a virtue, so I waited a little bit; tried to muster up some more faith. Still…nothing.
Kicking and grumbling my way out of the sheets, I got out of bed and walked over to her bed side and said, "Nana, nana." Poked her a little.
She turns over and I say, "Your pillow's too low, you have to raise it."
Trying to be strategic and all, I hoped raising the pillow would take care of the snoring (Don't tell her that, she doesn't know), but it didn't.
About 20 minutes later (I know), the snore returned with a vengeance and I started praying harder, cursing the devil, cursing the cotton balls…then I got up to do what I should have done. I got up and told her she was snoring.
Why is it that when we pray for things we just expect God to do all of the leg work?
Sometimes the answer to our prayer includes us. When we pray, most of the time we expect God to just take care of it with limited participation from us. Take this situation with Nana, for example.
I totally expected Him to just take of the situation without any work from me. I mean, I was tired, I hadn't really slept on the way down. According to me, I totally deserved God's help (honestly, I was just being lazy).
God could have totally stopped up my ears so I could fall asleep, but we were going to have to go through the whole thing again every night. Maybe He believed that it would be uncomfortable for me to have my ears stopped up every night, I don't know. But whatever the reason, it came down to me having to participate.
It's a lesson He has for all of us. Peter had to step out of the boat (Matthew 14:22-31). Gideon had to cut his army of 32,000 to 300 (Judges 7). Moses had to hold his arms up over his head during Israels' battle with the Amalekites (Exodus 17). Abraham had to tie Isaac to an altar.
Following Jesus is not easy. It's a path that requires work. Now I realize that there are prayer requests that we have no choice but to wait on God for. If that's where God has you, then continue to endure. Continue to wait. Don't be like Abraham and Sarah and out of impatience try to conjure up your own solution.
But for some of us, we may just need to get moving. We may be avoiding the pain of addressing situations in our lives simply because we don't want to handle it or we're afraid of hurting someone. We need to start moving toward the direction of the problem instead of running away from it and deal with it.
In my case, I caved in and went to sleep in my parents' room, too.